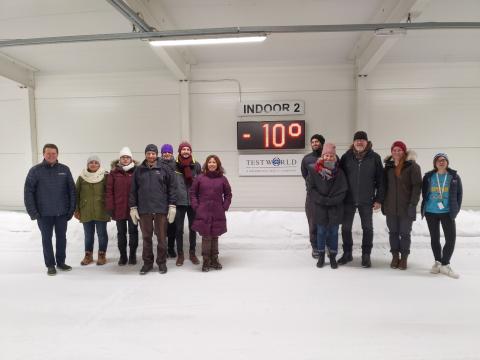 It has been a great pleasure and honor for me to participate in the Calotte Academy for several decades and in various roles. I immediately realized that this was something very different and special. Indeed, I did not understand why such a small number of people had a debate on such important issues.
The first memories are from the 1990's when I attended the event as a member of Inari Municipal Council. The events were then held on the shores of Lake Inari at Inarin Opisto (Inari Institute). The atmosphere was very spontaneous and curious. The discussion was open and a lot of questions were asked. Already at that time, various threats to Arctic life were presented, although the actual awakening to the climate crisis came only later.
Participating in the Calotte Academy as a Member of Parliament was a different and memorable experience. Once again, it was great to meet active and intelligent people with whom it was interesting to chat. Climate change and the responsibility of politicians played a big role in those discussions, which was quite right.
The third and again a slightly different perspective to participate in the Calotte Academy was, as the Director for Business and Economic Development of Inari Municipality. From the very beginning, the municipality of Inari has considered it important to support the Calotte Academy and its dialogue on themes important to the Arctic region.
In 2019, I had the pleasure of hosting a visit of Calotte Academy's participants to our international testing company, Test World (see the photo below). The experience was similar again. The discussion was lively, and the questions were tough. The core question was, what is the responsibility of the world's largest industry, the automotive industry, for the environment.
I say again the same thing I said to that group of visitors at the time. We now need a dialogue between the various parties more than ever before. Dialogue between citizens, researchers, businesses, states, NGOs. The challenges are global, so solutions must be such too.
I warmly wish congratulations to the 30-year-old Calotte Academy and its organizers. Hopefully the event will continue in the coming years and decades.